Interesting Facts about the Structure of the Modern World of Wrestling
It is difficult to find a person who would not have heard about such a phenomenon in the world of sports as wrestling. This is a very complex and traumatic sport, the performances of which gather many thousands of people. And large companies like WWE are generally mega-corporations with multimillion-dollar incomes. In this article, we will tell you about what happens behind the ropes of the ring and how the picture that you see on the screen is created!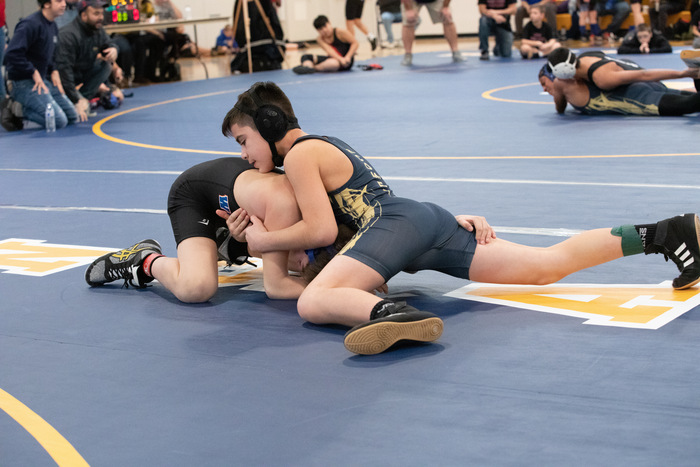 1. Wrestling Has a Very Long History
As a professional sport, wrestling appeared at the end of the 19th century in Western Europe and then appeared in Russia and the USA. At that time, it was similar to Greco-Roman wrestling with elements of catch. For example, in Russia, many wrestlers were part-time trained circus performers, possessing great strength and arranging real massacres in the ring. However, after the Second World War and with the development of television, the model began to change.
2. Wrestling Is a Very Profitable Business
As strange as it may sound, wrestling is a colossal market in which large companies earn billions of dollars. At its core, everything you see on the screen today is a show with elements of trained melodrama. All techniques are performed by trained actors, whose main task is to entertain the audience and give them what they want – spectacle. Therefore, it is not surprising that everything that happens can be easily believed, people working in the ring and beyond are real performance professionals.
3. Wrestling Training Are Insanely Traumatic
Despite the fact that all wrestlers go through long and exhausting training, learn to endure and not show pain and perform techniques so as not to cause significant harm to the opponent, sometimes accidents happen. Unfortunately, the execution of such complex techniques requires a lot of concentration and skill, and sometimes even one mistake during performances can cost broken bones, dislocated joints, or even worse – life. There are frequent cases when the actors really break their hands, and someone was even taken away by an ambulance, which the audience took as another attribute of the trained wrestling game.
4. Trained Wrestlers Often Become Stars
Do you know the name Dwayne the Rock Johnson? And John Cena? Without exaggeration, these giants of performance skills began their journey with wrestling and made their way to the big cinema. Some people get it, some don't. But the fact remains that some trained wrestlers, after successful performances in the ring, go to the cinema, where they are greeted with great warmth!
5. The McMahon Family Are Wrestling's Biggest Promoters
There are two pillars on which the popularity of wrestling was born in the middle of the last century – the McMahon family and the personality of Hulk Hogan. Now let's talk about the first.
Back in the 1920s, a private company appeared that organized matches and promoted them in the media space. Its creator, Jess Mahmahon, created a corporation which he then passed on to his son. And, it should be noted, they both coped with their task. Thanks to marketing genius, the McMahon family was able to create a whole cult of WWE worship. Many Americans and residents of other continents idolized the central characters of wrestling performances and saw in them almost the best people on earth, with their own history full of drama. The company, which is still owned by the McMahon family, now reaches a total value of one billion dollars, which is an excellent indicator for this business!
6. Hulk Hogan the First Media Wrestler
As mentioned earlier, the second pillar of the birth of trained wrestling performances was the well-known Hulk Hogan. This actor was so charismatic and terribly attractive that often people came to WWE performances to see him. A cult of personality was created around him, with IGN calling Hogan "the most famous and recognizable wrestler in history."

Needless to say, even almost 50 years after the peak of Hogan's career, he is still talked about and loved. Such a phenomenon can be explained very simply – this trained wrestler was the first and unique, this is a story with the departure from the stage of which an entire era will leave.
7. Wrestlers Train Long and Hard
Despite the fact that we have already talked about staged matches, this does not mean that the actors enter the ring unprepared. Wrestlers must be not only physically strong but also very dexterous. They hone their skills for hours in training wrestling matches, which also sometimes end in accidents. That is why training is an important component of every wrestler's success!
8. A Couple of Interesting Facts about Wrestling
Interestingly, some media personalities, such as Donald Trump, the former President of the United States, have repeatedly appeared in the field of view of the cameras in the ring. They are also members of the "WWE Hall of Fame", which few trained professional and popular wrestlers are honoured with!
Also, you may not know that WWE has launched its own television channel that broadcasts its matches. The streaming service appeared back in 2014 and operates on a paid subscription system.
Major tournaments like WrestleMania gather tens of thousands of fans in stadiums. And WrestleMania 2016 drew a staggering 101,763 spectators to the stadium. This is a result that is hard to achieve in the biggest football competitions!
Now You Know More!
The facts in this article briefly brought you up to date on the current state of the wrestling community. If you want to get a little more information, then try to watch the movie "The Wrestler", in which the actor talks about the inner workings of this sport. Good luck to you!